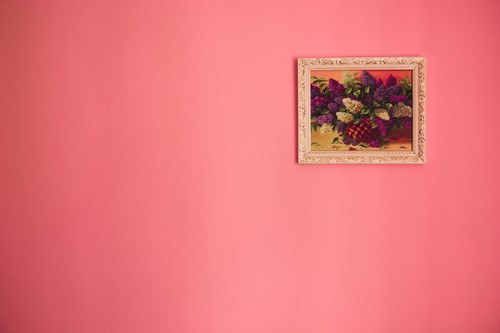 Decorating trends are constantly changing, and trends for at-home wall decor are no exception. Different styles of artwork, materials and subject come and go in popularity, while some remain at the forefront of interior design. While some types of wall art are considered timeless, it can be rewarding to take a risk on something trendy and out of your comfort zone. To help you get inspired, here are some of the hottest trends in home wall decor:
Antique tapestries
Ornate antique tapestries aren't just for museums anymore. Mural-sized tapestries depicting nature scenes or detailed designs are considered evolving fine art in wall design, creating bold new art opportunities for your home.
Even smaller tapestries the size of traditional art prints have the potential to transform an entire room when mounted on canvas with a frame. And the best part is, you can find them almost anywhere you shop, from larger stores to independent artists.
Marble texture
Rather than use real marble, a recently trending art style instead depicts swirly, multicolored marble texture through wallpaper, fabrics and paint. Use it in a room to define an accent wall or to add a luxurious aesthetic.
For those looking to keep this trend from fading, try utilizing it in artwork that appeals to your personal design preferences, making it more of an accent piece than focal point. Try combining art using marble texture with other pieces sharing the same color palette for an eclectic mix.
Funky florals
Bold and intricate floral designs have made a comeback in both upholstery and wall art. These floral patterns come in a variety of styles; some of the most popular include bold color schemes and stunning detail. You can try this trend using wallpaper, fabric hangings, canvas art or nostalgic botanical posters.
Metal wall sconces
The right light fixtures can have just as much impact as other types of wall art. Wall sconces with metallic finishes are a timeless trend that could pull your whole room together, including eclectic furniture pieces and paintings.
Some fixtures offer a sleek and shiny accent to a space, and others with more intricate geometric designs provide the benefits of both lighting and works of sculptural fine art. Try lighting your space with metal sconces for a simple yet effective enhancement to your decor.
Regardless of your style, these interior design tips can help you get started with the most popular and timeless trends, or help you create a trend of your own. Whether you combine ideas or choose one as your focus, you'll be able to bring your wall decor to the next level.