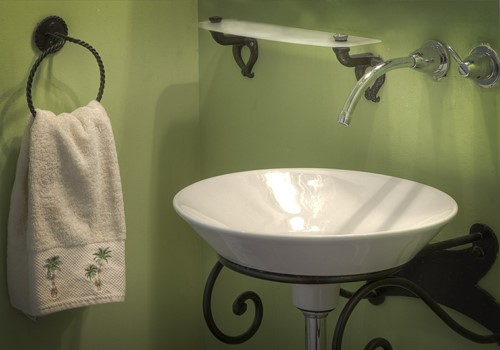 A bathroom renovation can feel like a murky undertaking for homeowners, especially if the room could use multiple upgrades. Questions of where to start and how much to spend are so overwhelming that it may seem easier to skip the whole process. If you want to start somewhere though, experts agree that painting is a safe bet. Here are just a few reasons why painting can transform one of the most valuable rooms in the home.
A High ROI
Paint is one of the least expensive ways to smooth out the flaws on the wall and change the look of any room. It costs as little as $100 to paint an average bathroom, and this includes the primer and labor. Considering the ROI of paint can easily go over 100%, it's one of the most profitable home improvement projects to take on. Taking the time to paint a bathroom also sends a message to future buyers that your home was loved and maintained.
A New Attitude
The bathroom isn't just a functional room in a home, it can be transformed into a little slice of luxury with a little help. Starting with a calming color, such as a soft gray or light green, can instantly help residents feel more relaxed. Earthy tones like taupe can help the room look more modern, while warming colors like cream can instantly roll out the welcome wagon. The right color (or colors) for you will depend on everything from the style of the home to the ways in which the bathroom is used. For example, a master bathroom may have a very different attitude than a guest bathroom.
Protects and Refreshes
The interior paint of a home will eventually start to lose its protective qualities over time. Considering it can make a difference in the case of water damage, repainting is more than just an aesthetic upgrade to the bathroom. Semi-gloss finished paints are made to resist mold and mildew, plus they're relatively easy to clean. The right paint can keep out everything from dust to allergens while keeping the plaster from deteriorating underneath. As you paint, remember you're taking a practical step that can stave off higher cost repairs.
Painting a bathroom is a great way to assert your creative style over a room, and the action may just inspire you to do even more. No matter how you're looking to fix up your property, painting can help both the exterior and interior. From the garage to the basement, it's an easy way to give everything a quick (and effective) spruce.